Event Identity & Collateral
With over 1400 agents and an even greater consumer base, Alain Pinel Realtor's spends a great deal of energy staying active with the local community through events, sponsorships, and community initiatives. Shown here are printed and digital promotional materials for internal and external events and sponsorships.


Each year Alain Pinel Realtor's holds a themed weekend-long exclusive event celebrating it's top agents at a prestigious location. The 2015 theme was reminiscent of a big-top circus, featuring a casino, trapeze artists, and more. I was tasked with designing the experience from printed 'golden ticket' RSVPs and a complimentary event website to official printed invitations and themed signage for throughout the event.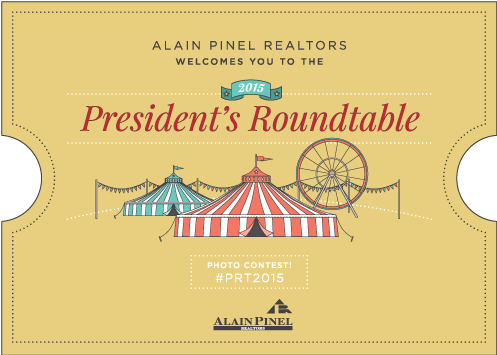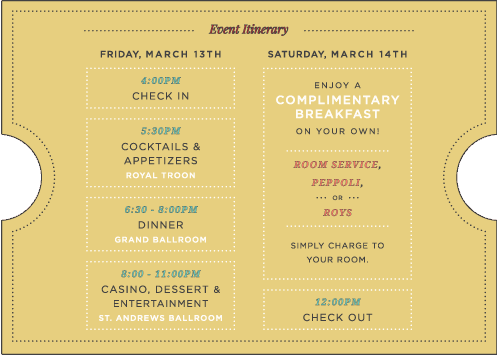 Printed RSVP Card, Itinerary, & Event Signage
To drum up excitement, I design a printed RSVP card that was distributed to eligible attendees using a custom big-top circus illustration. I then transformed an idea around a 'golden ticket' into itinerary cards placed in styled gold envelopes to be distributed to attendees in care packages when they arrived at the event.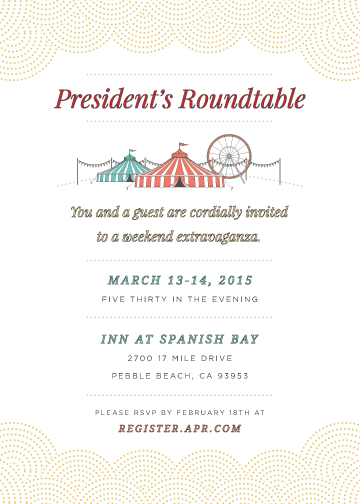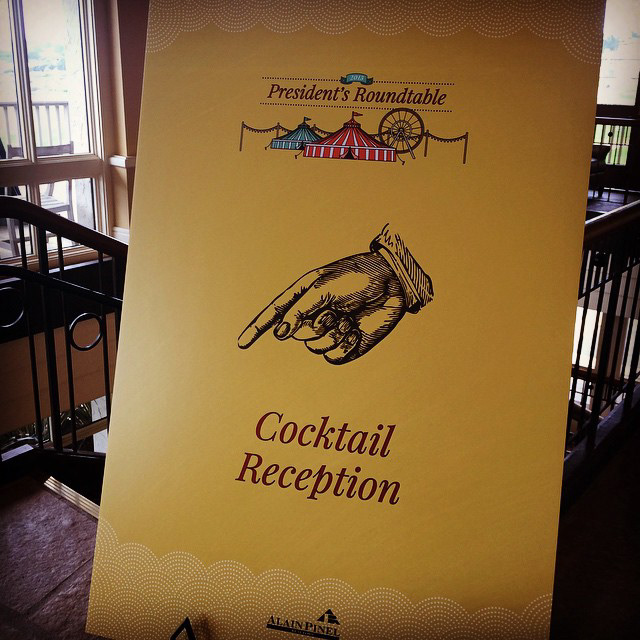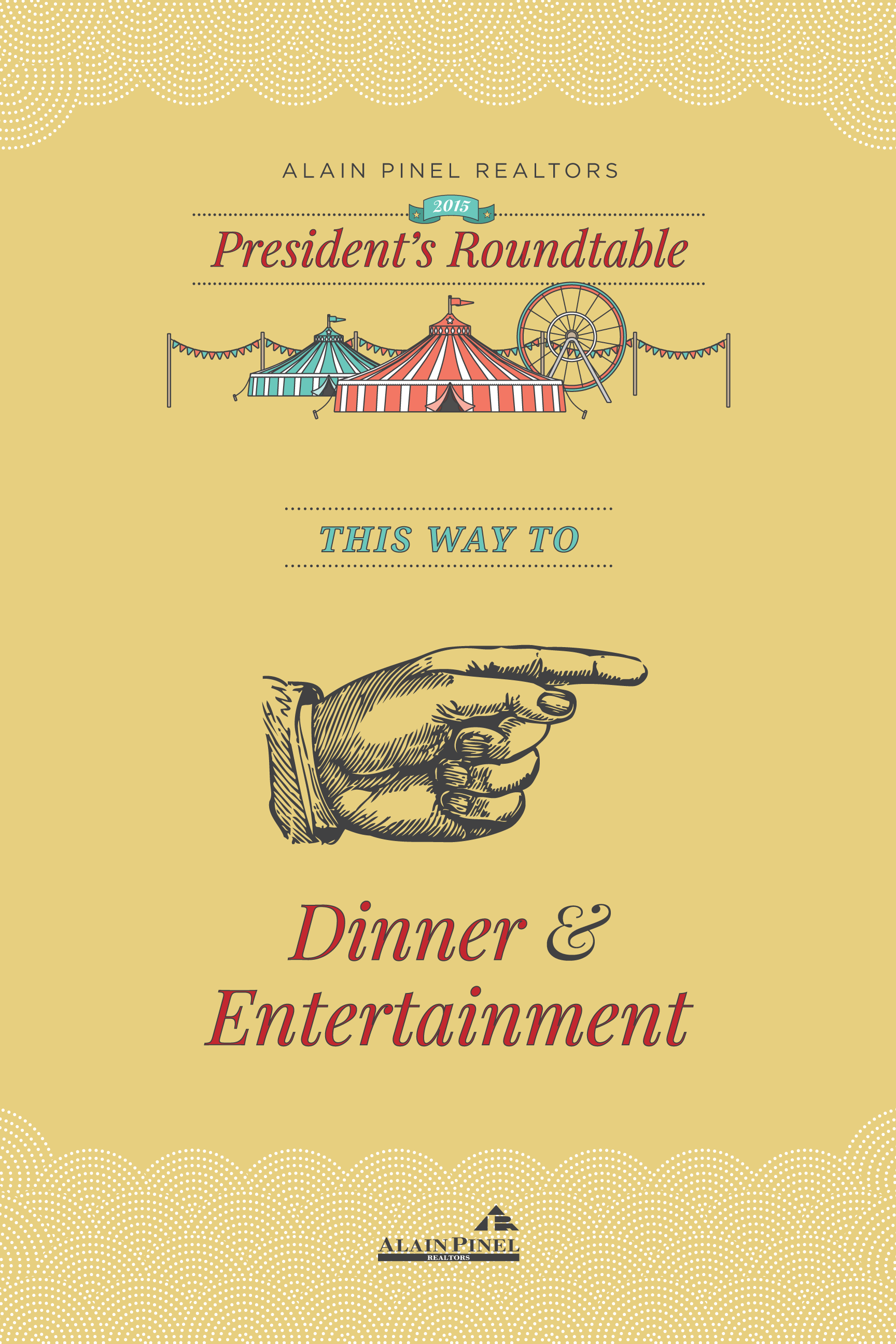 I picked apart the design elements of the original RSVP card and broken them down into individual web assets for use in a responsive landing page, which I built on
Skeleton
. This landing page is where we monitored initial interest and provided helpful location and parking information.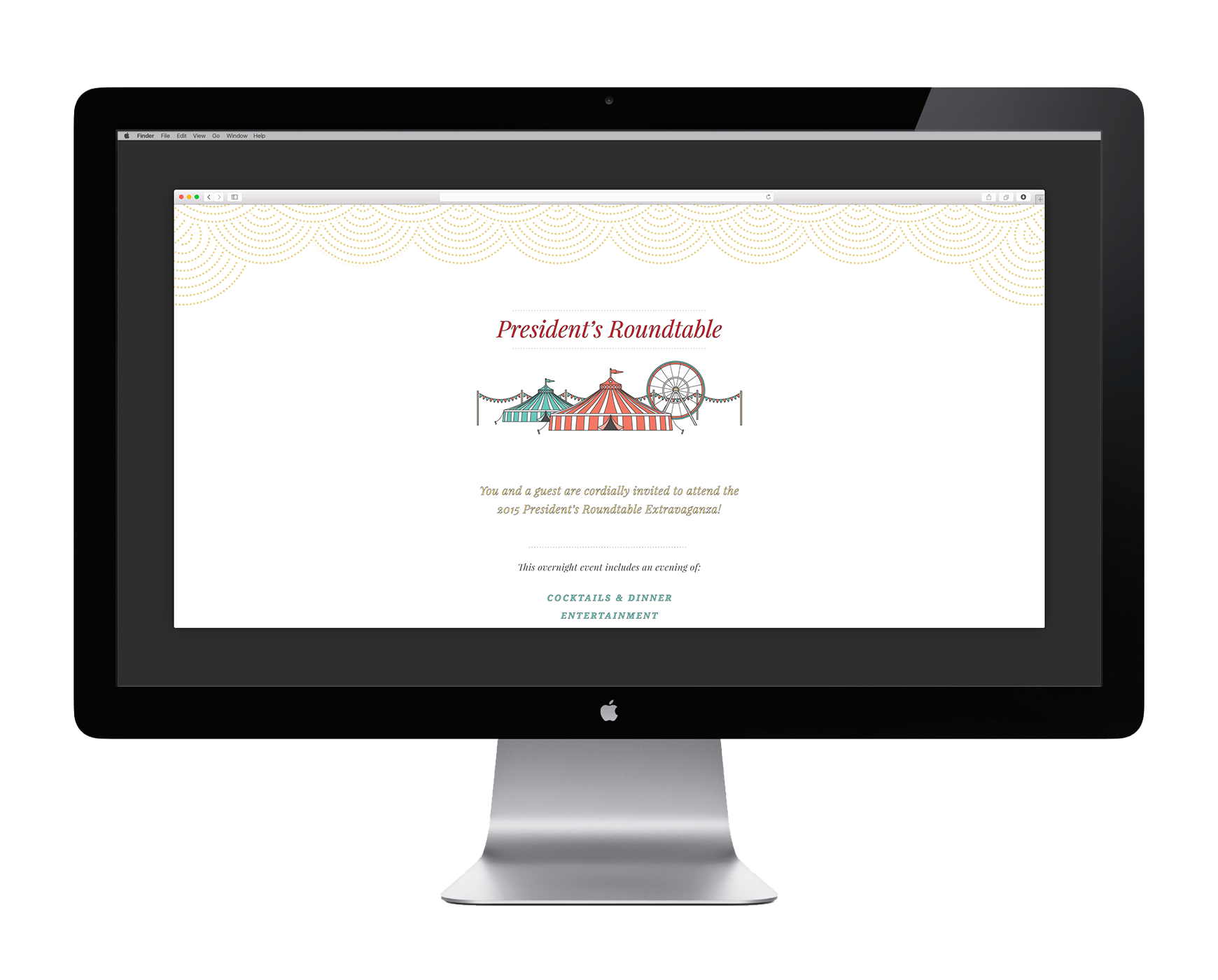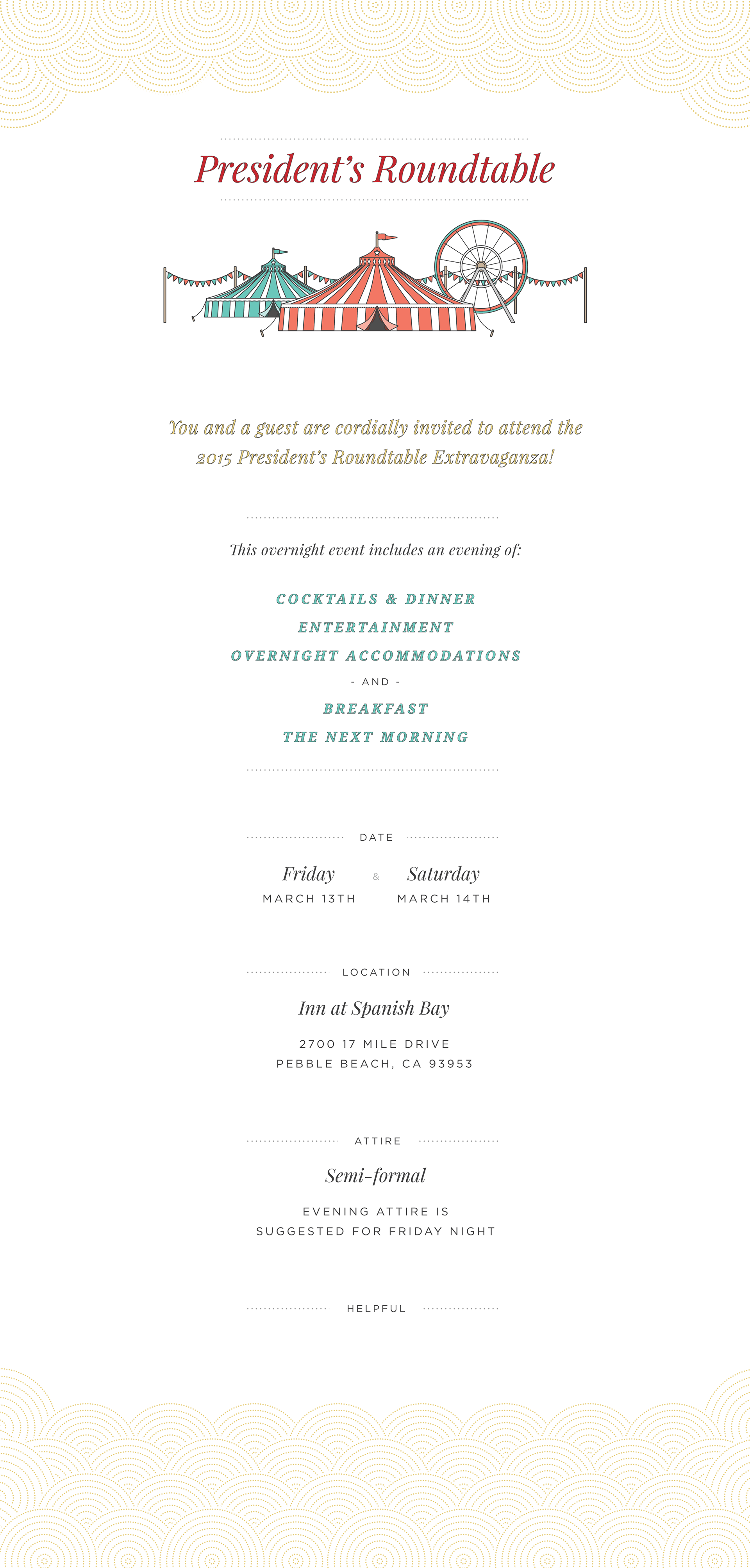 A recruiting and sponsorship event encouraging other local experts to come and network to receive invaluable tips and insights from successful business leaders.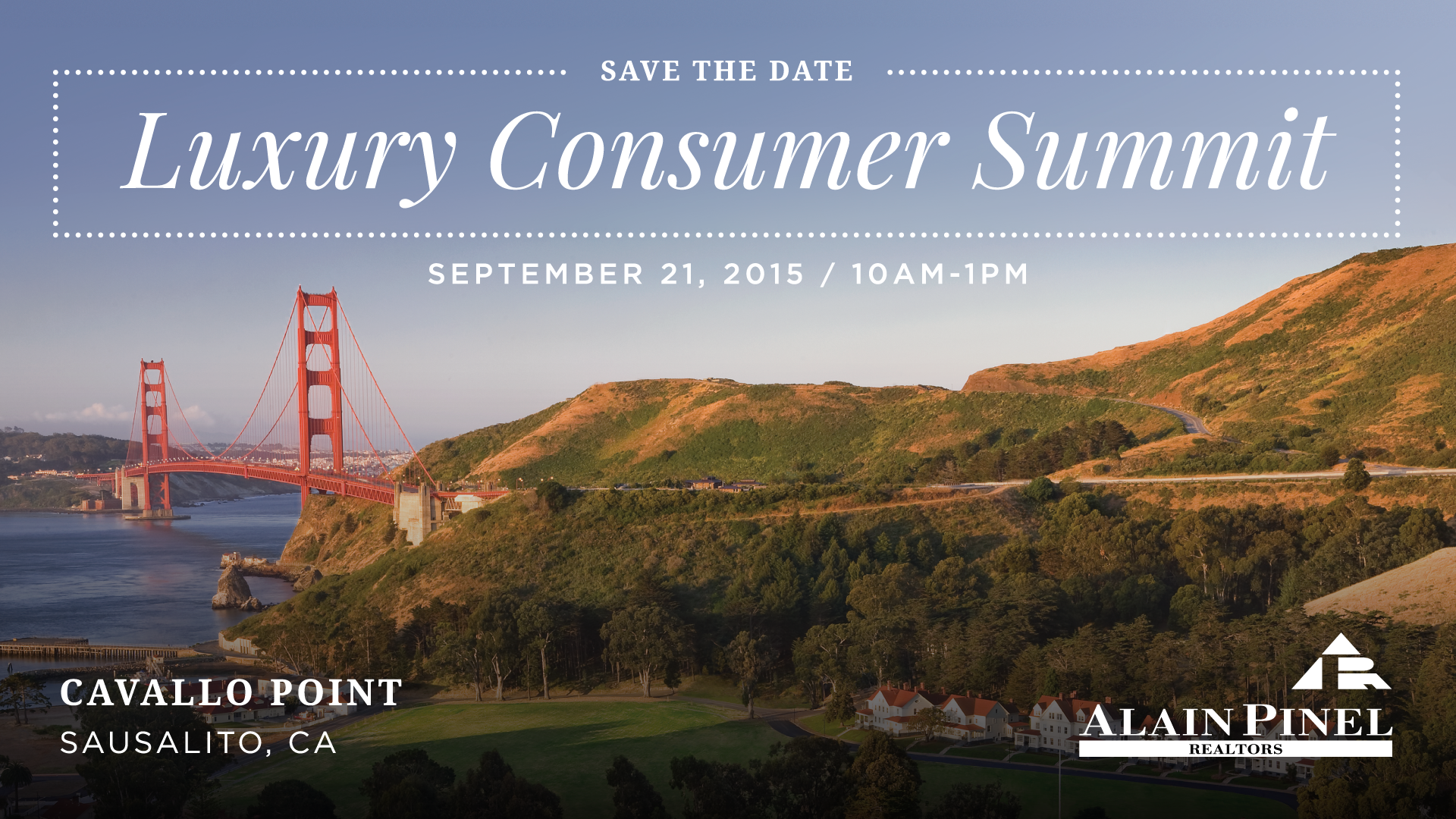 Using provided event information and imagery sourced from the event space, I developed a creative to be used as the header for an emailed e-vite. The email drove to an event website coded on Skeleton, where further details on speakers, directions to parking, and meal options were outlined with custom iconography. Interested agents and third-parties were then led to register on Eventbrite, where logistics and invitees were managed.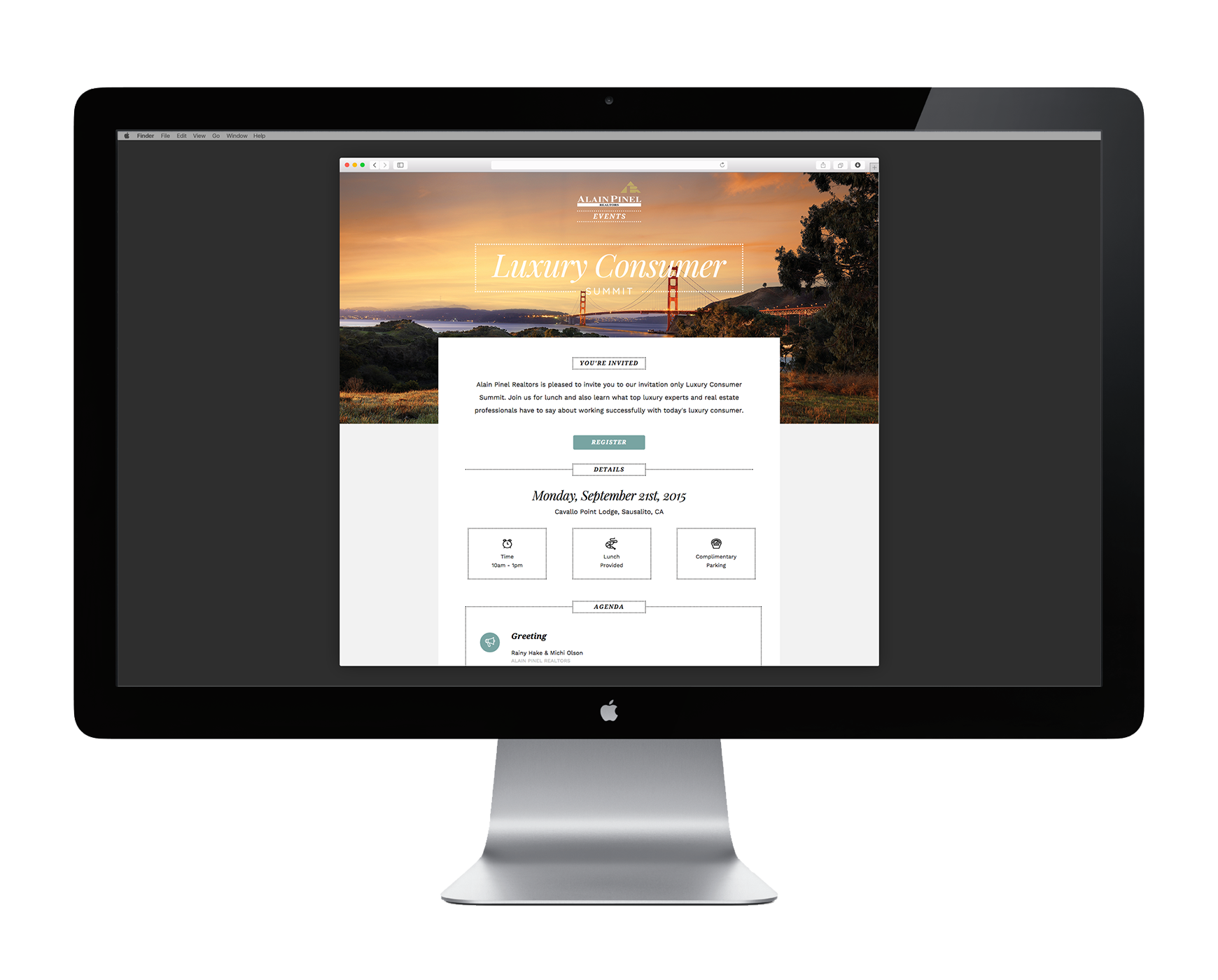 Stanford Certification Training
Offering an exclusive three-part course to agents promoting innovative thinking and progressive business and communication ideas.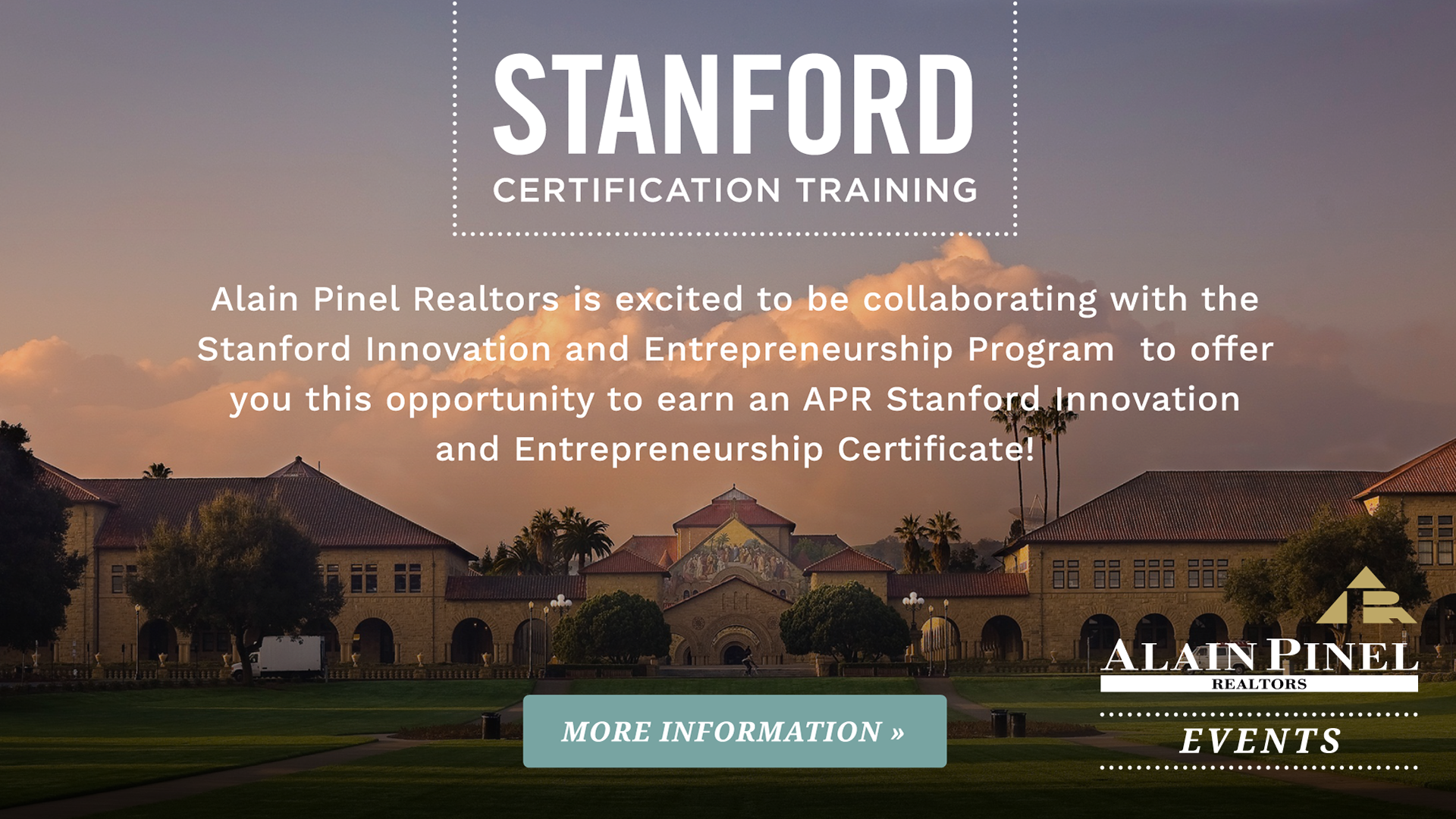 After we landed the messaging, I dove into some royalty-free imagery and pulled together an e-vite to be distributed via email. The email drove interested agents to a website I quickly coded on Skeleton, where the e-vite imagery at full-width and custom iconography pulled visitors through the different course offerings. Ultimately the page ends guided interested agents through to an Eventbrite page where were able to manage invitees.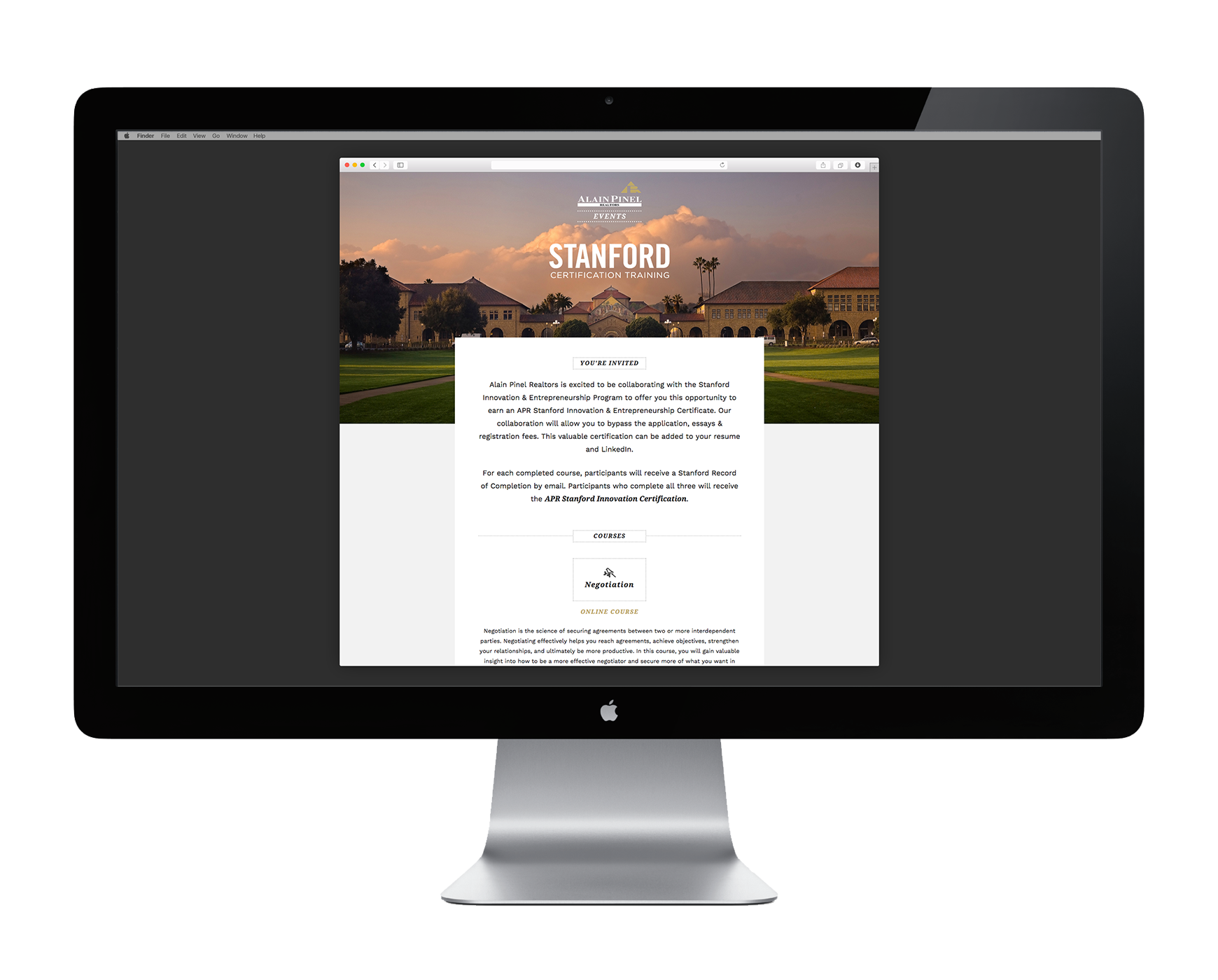 Client site: http://www.apr.com