Annual Review Infographic
To kick off their 25th year, Alain Pinel Realtors decided to look back at some of their big successes as one of the largest real estate companies in the country. We reviewed and selected some of the greatest achievements to highlight in a longform infographic to be displayed and distributed to the company as a whole for advertising and recruiting purposes.

Looking Back & Moving Forward
Celebrating 25 years of Excellence
Alain Pinel Realtors
showcased some of their proudest moments and statistics in the form of a large inforgraphic. Taking hints from modern implementations and visualizations of icons and data, a classic style evolved.
One Year in Review
One year of statistical advantages and productive wins shown through icons and graphics.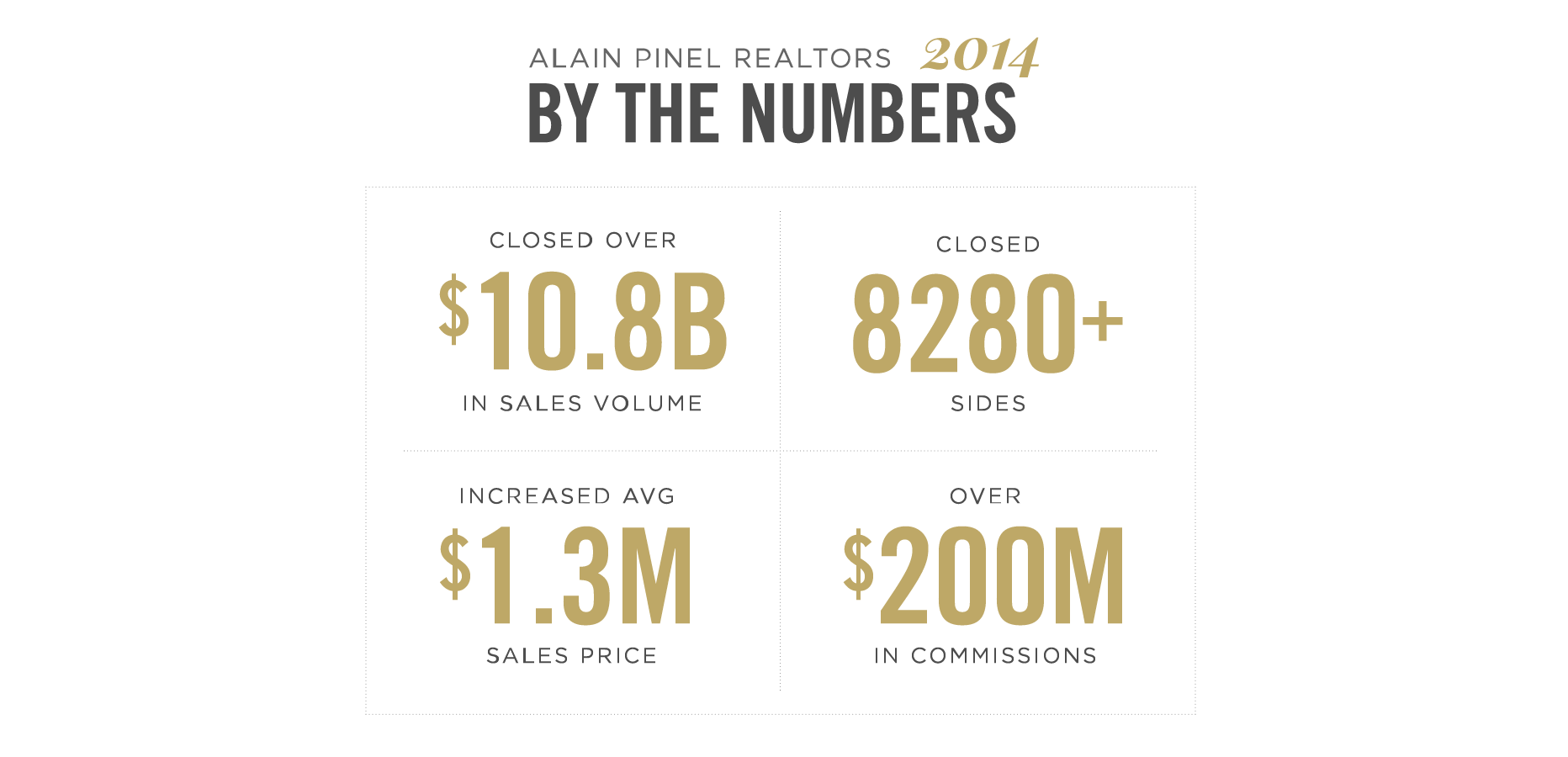 After stellar internal reviews and feedback, we decided to mold the larger infographic into multiple consumer-facing marketing slicks in the same style. Using long-standing knowledge and some of our The follow-up pieces provided an opportunity to reiterate the companies strengths: local markets, global presence, luxury affiliations and innovation tactics.