SoundHound, Inc. / Santa Clara, CA

The distinct and revolving content in the music identification app SoundHound, is curated and creatively supported by a small, agile in-house marketing team. I joined the team during a yearly update to the creative assets and was tasked with bringing new life to the neglected assets while staying within the confines of an established style guide.
Below is my published update to the creatives of the genre-based charts in the SoundHound app experience and social posts.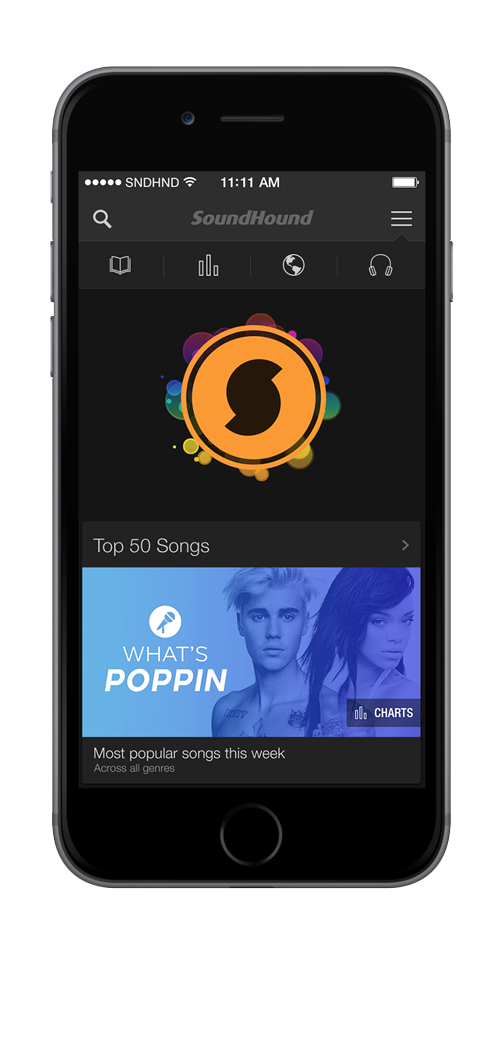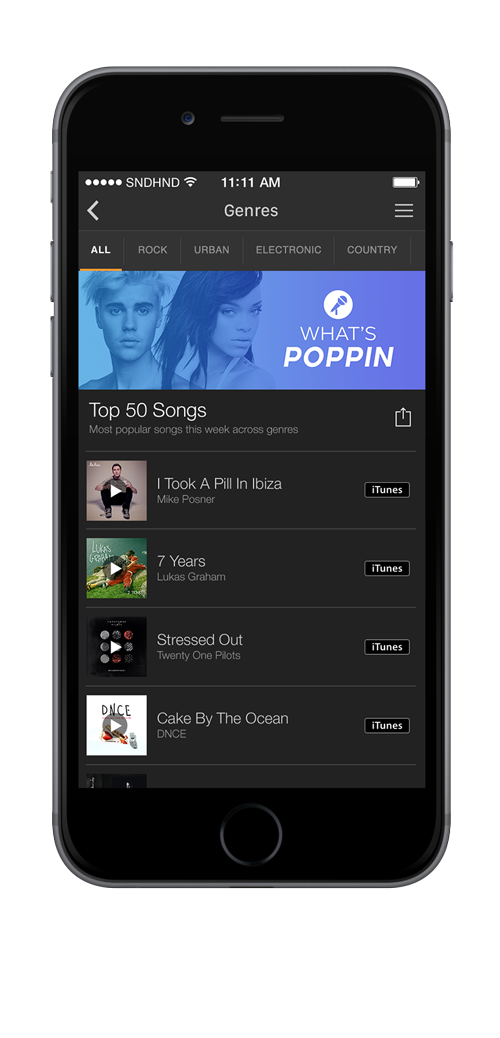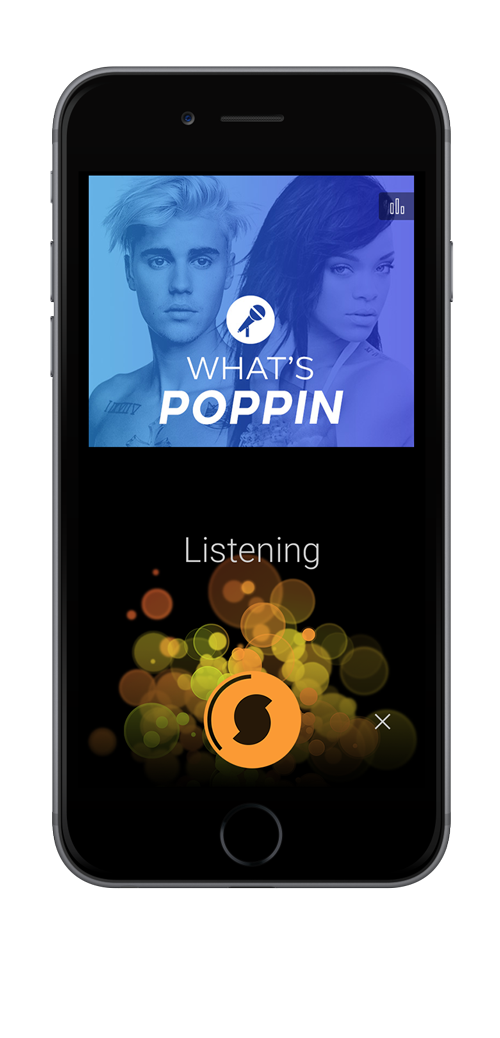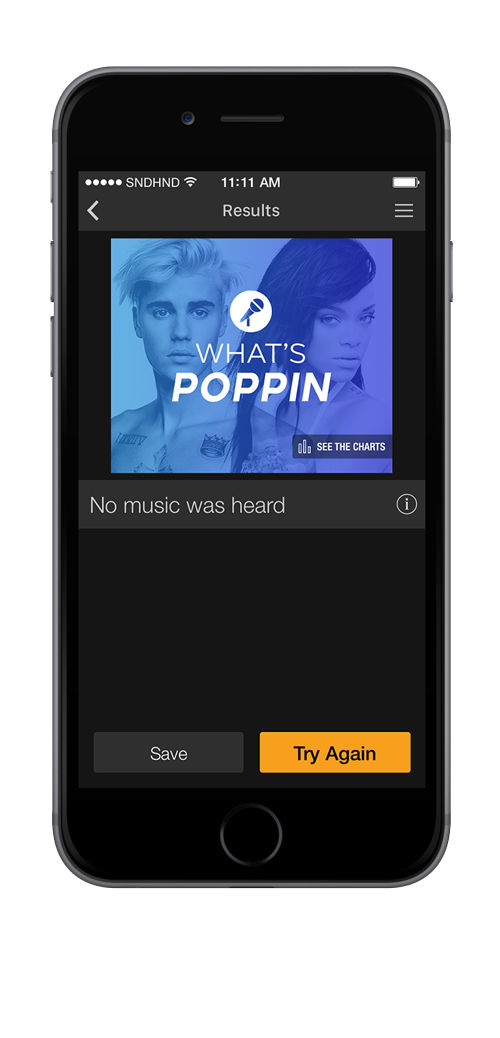 In developing the new designs, the team came up with distinctive titles to spur the modern audience such as
'What's Poppin'
 for the Top 40 hits and
'The Vibe'
 for more urban rap and RnB hits. Each creative was translated seamlessly across the entire user flow, from first glance in the Home screen of the app to the chart itself, during the listening screens, and into social media posts.
The execution saw each creative overlay two of the apps most historically popular artists inside of it's own blend of the existing SoundHound brand color wheel. When swiping across the charts in the SoundHound app, these gradual color transitions bring unity to the variation and provide a distinct color scheme for each genre.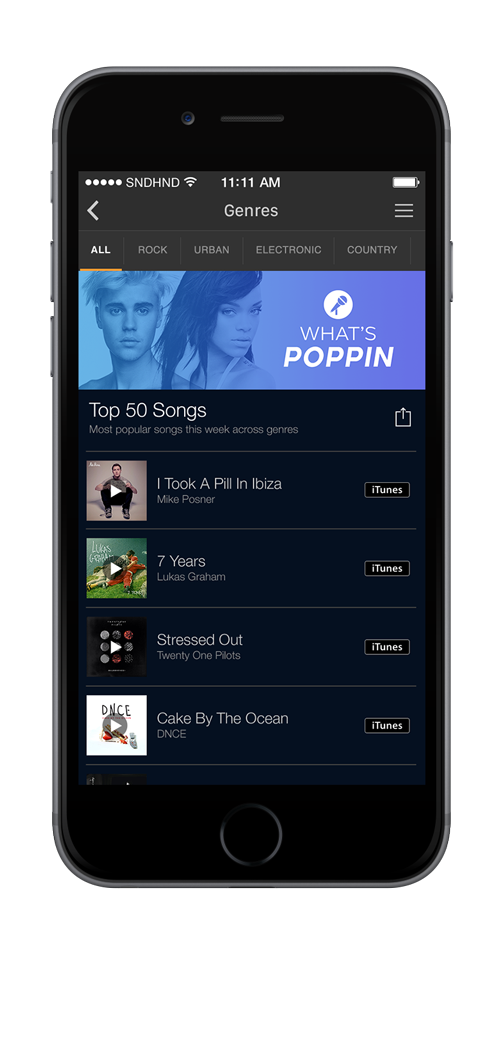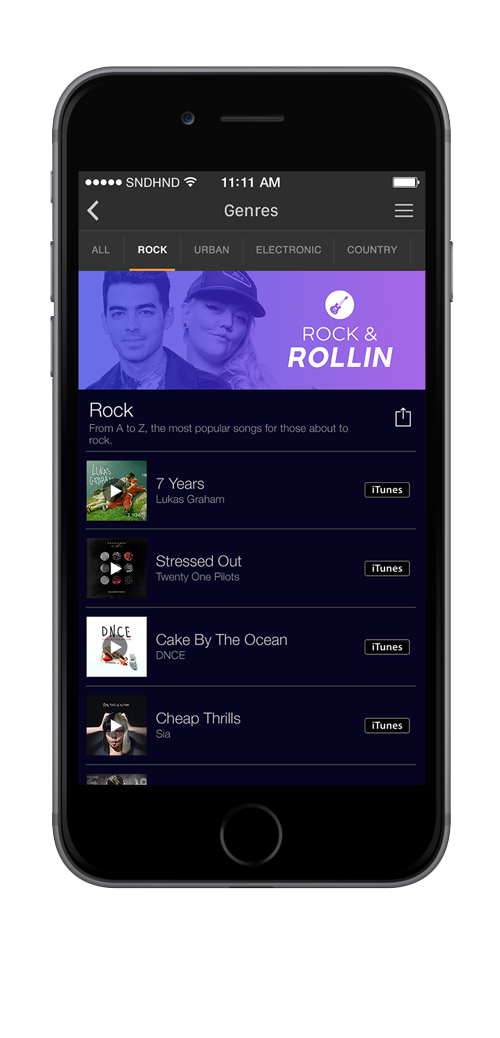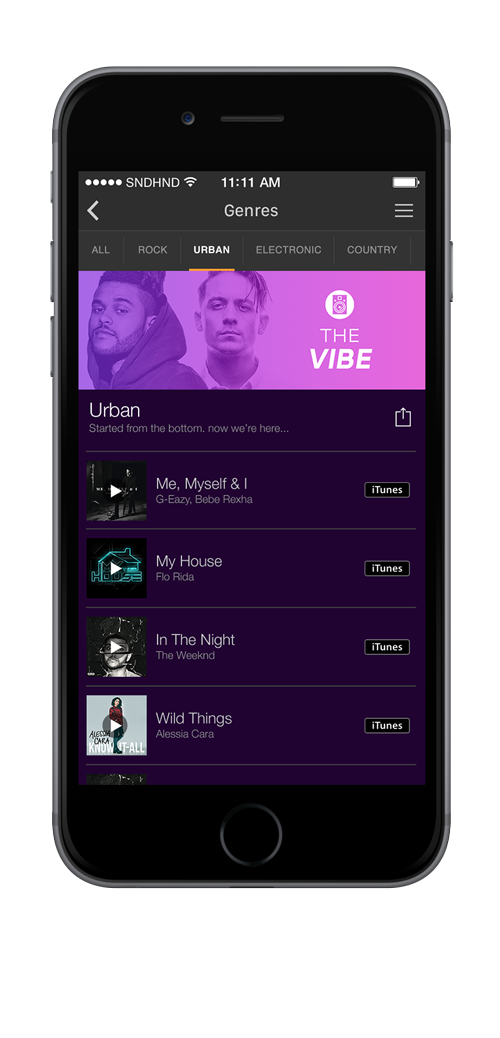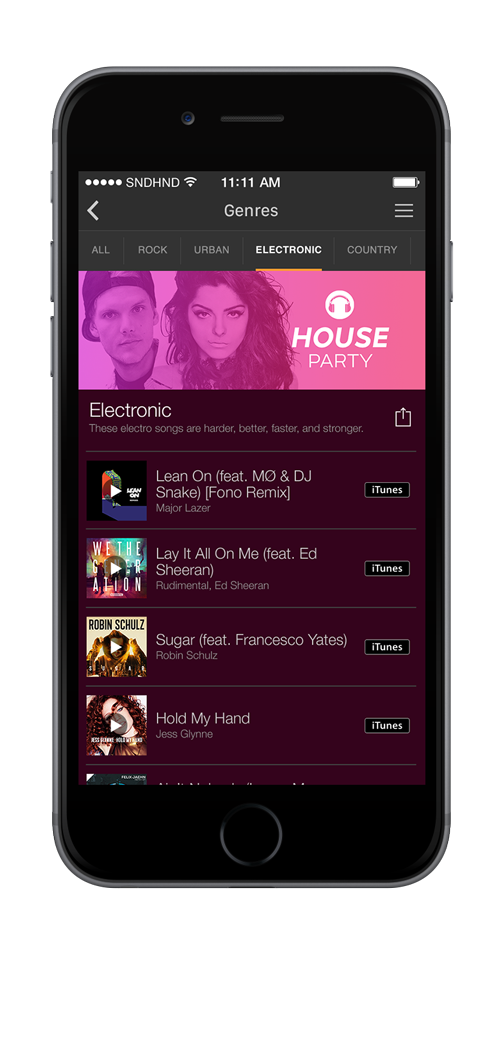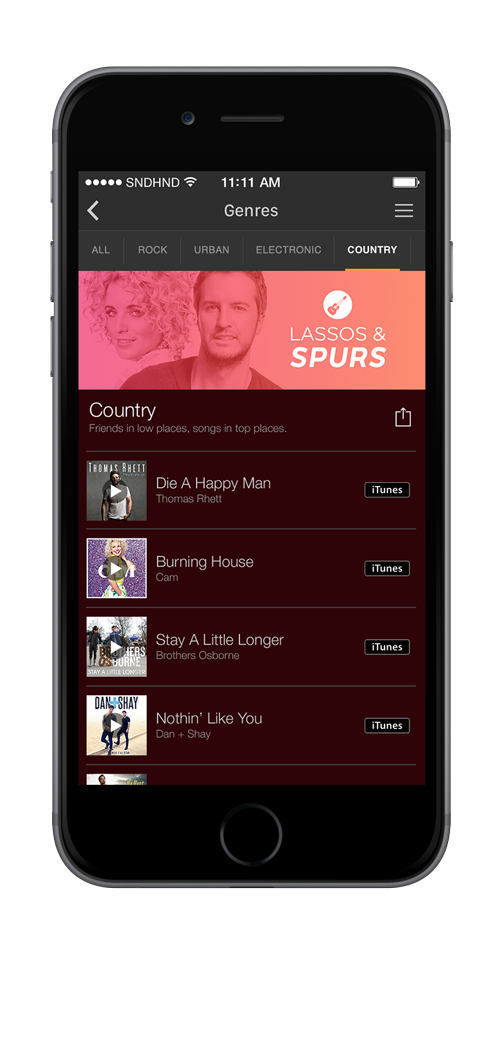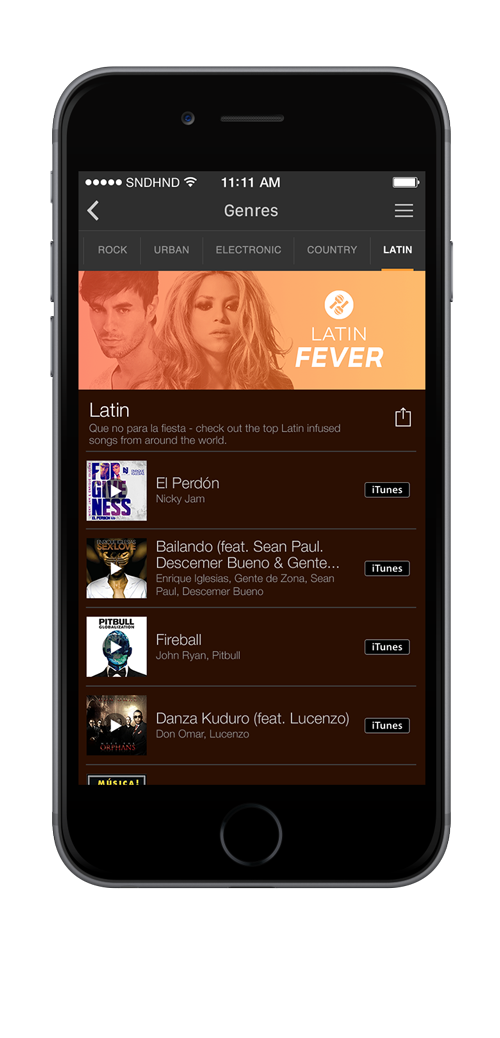 Throwback Thursdays: Pop Hits through the Decades
One of the unique content ideas the team pulled together was a nod to Throwback Thursdays (#TBT) where we crafted playlists dedicated to the past five decades and released them bi-weekly over the course of two months in the SoundHound app. 
As the graphic designer tasked with the creative, I researched fifty years of design trends and applied a unique treatment to each chart, carrying the experience from first glance through the sharing process. Catch a glimpse in the individual sharing icons below.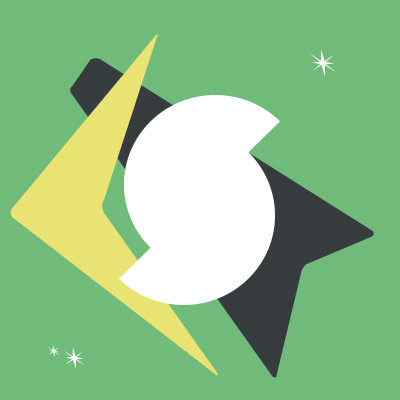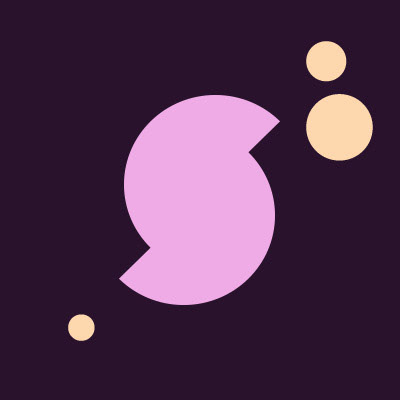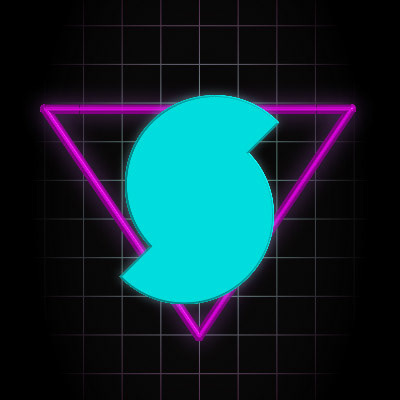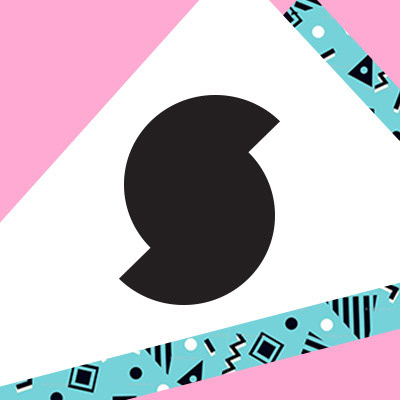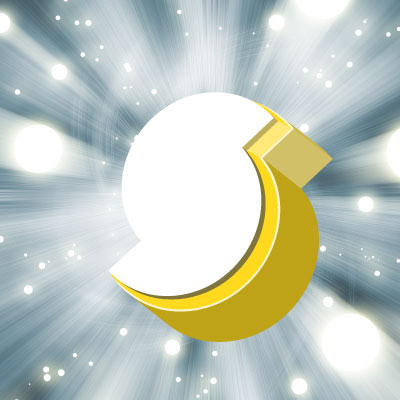 Jiving with the colorful post-modern styles of the Creative Revolution.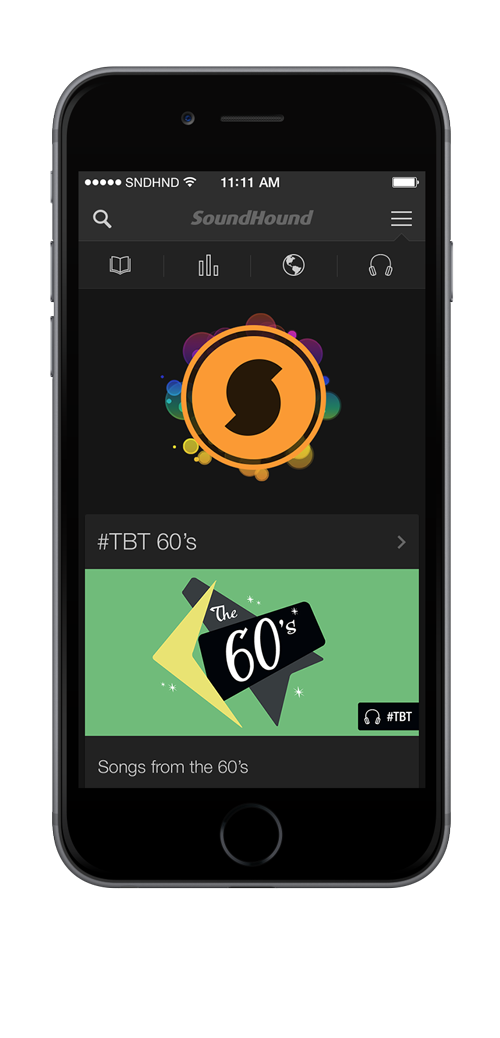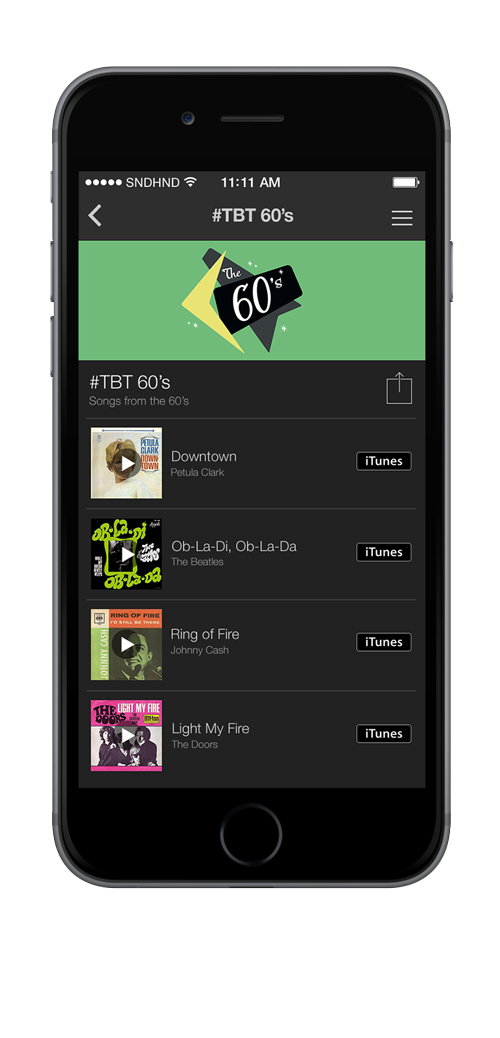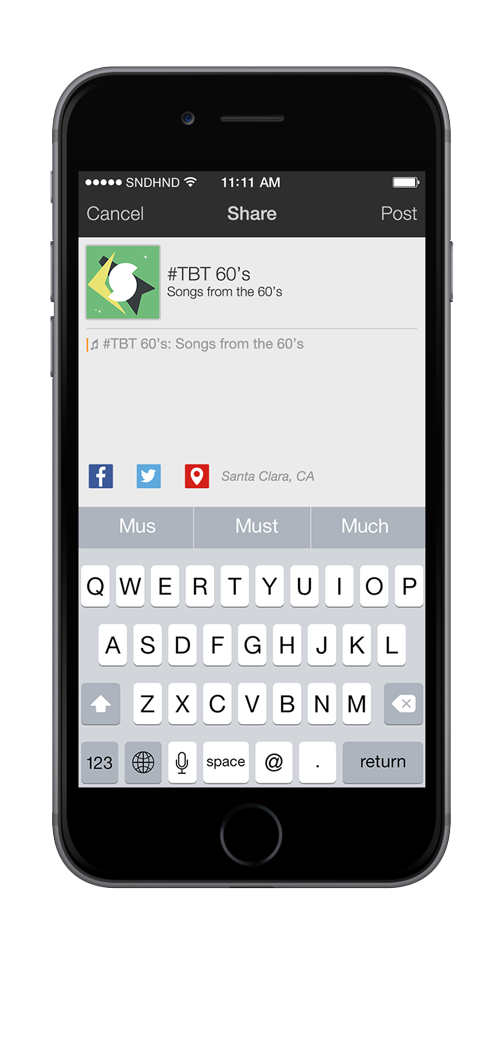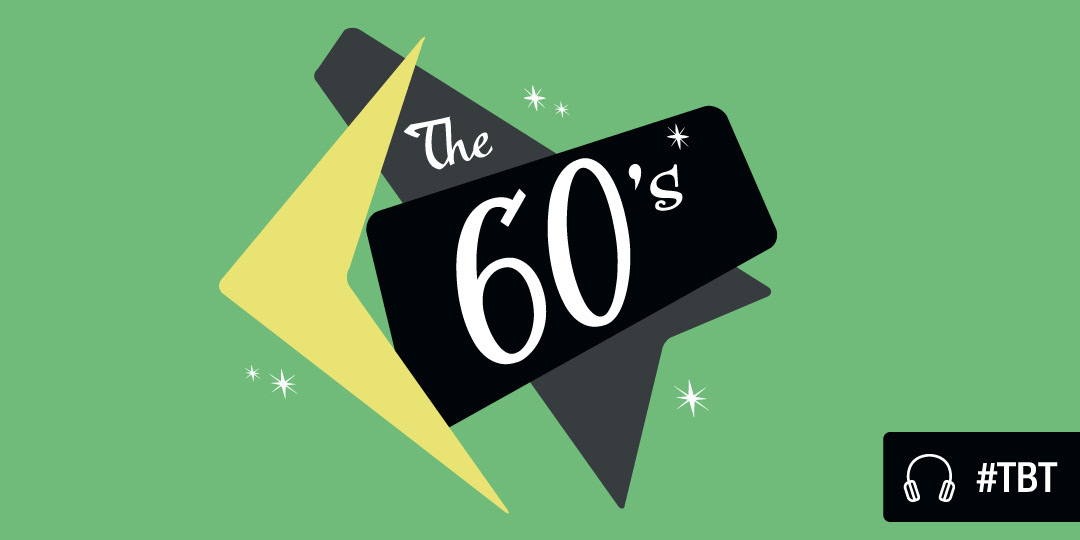 Grooving on the peaceful and mellow vibes of the seventies.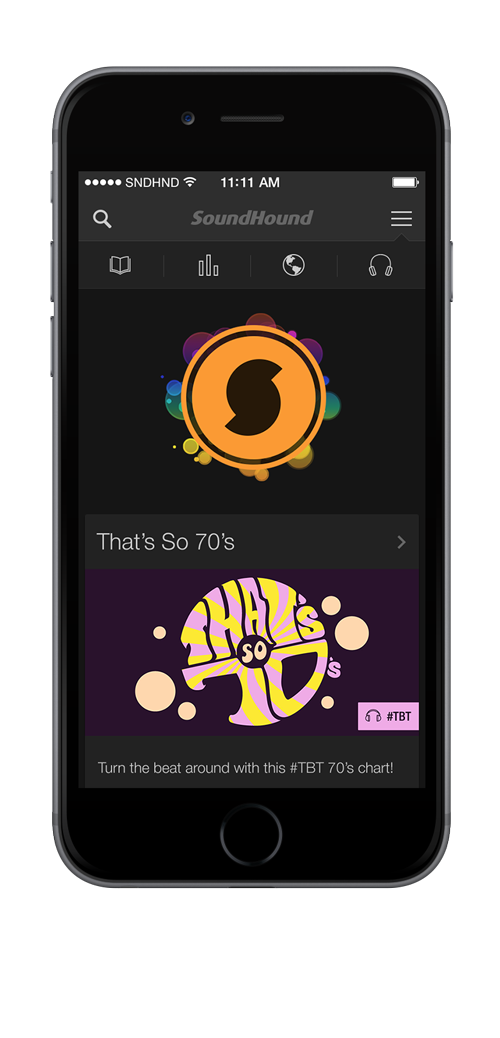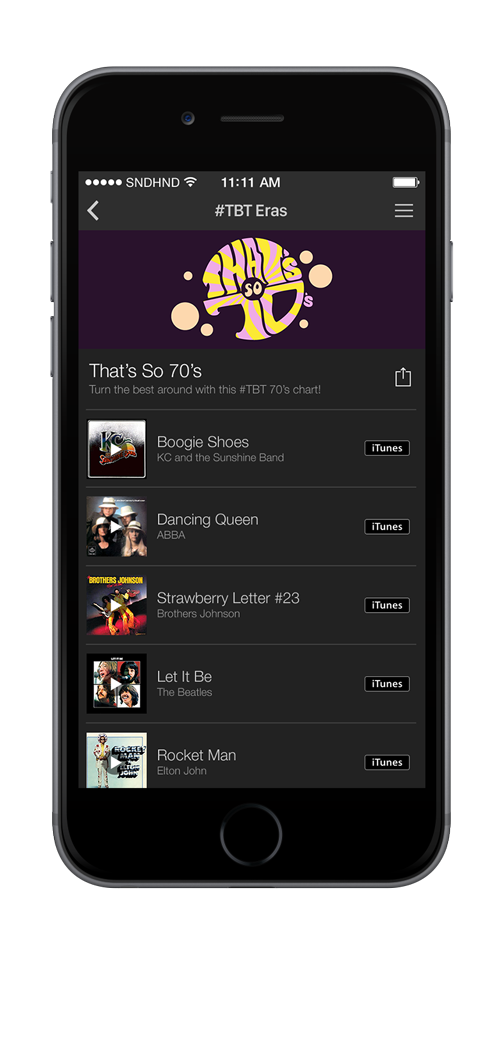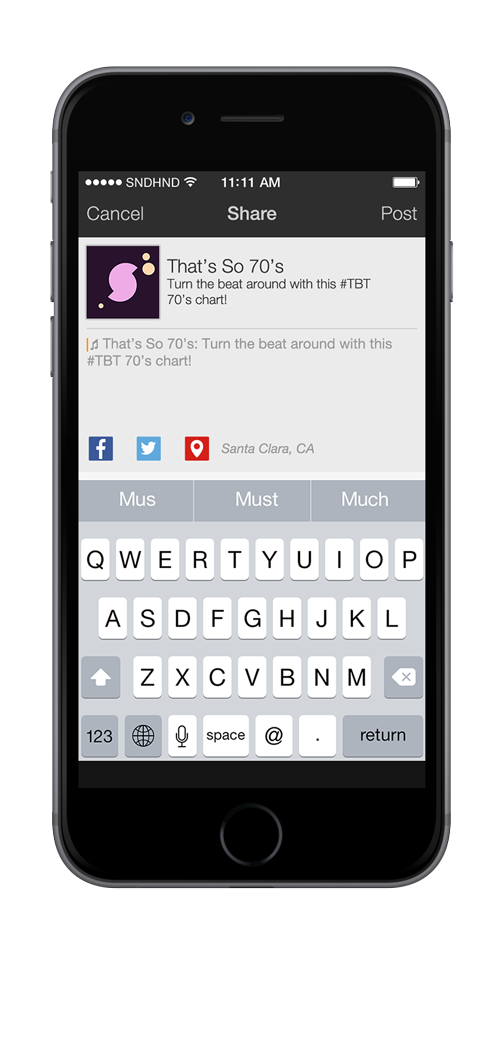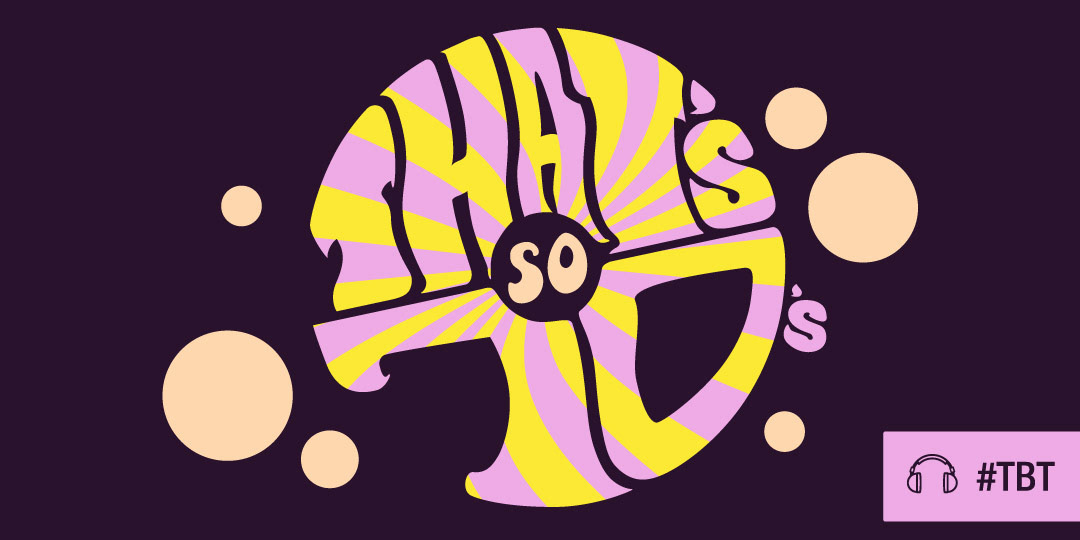 Driven back to the future with the buzzin' jams of the eighties.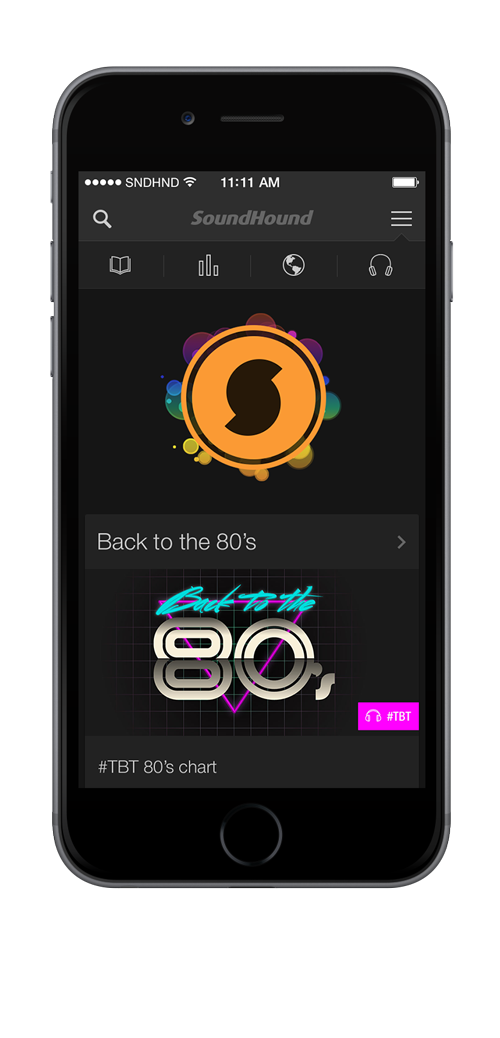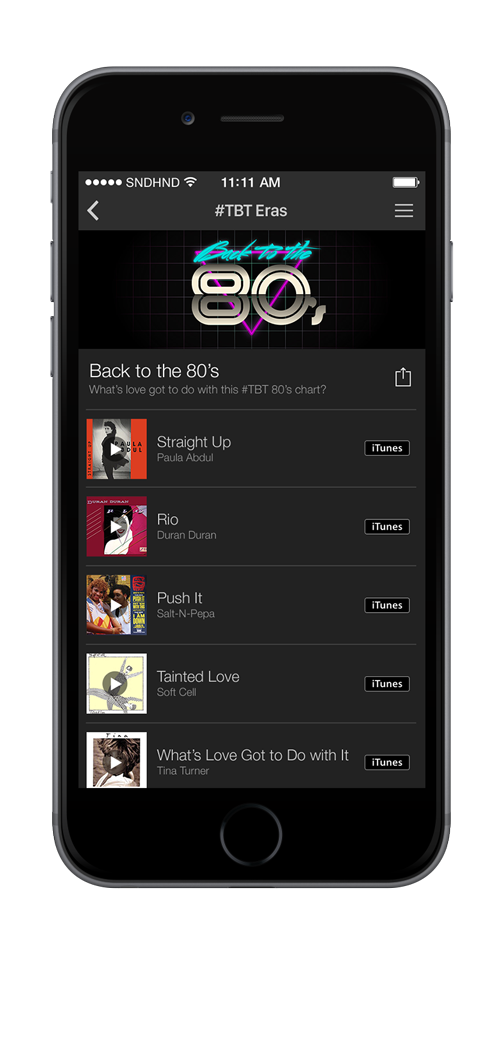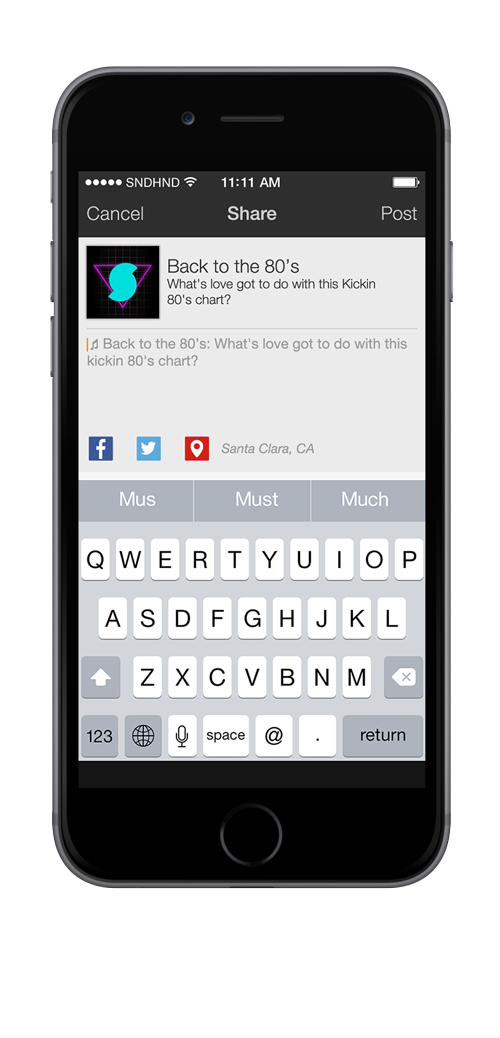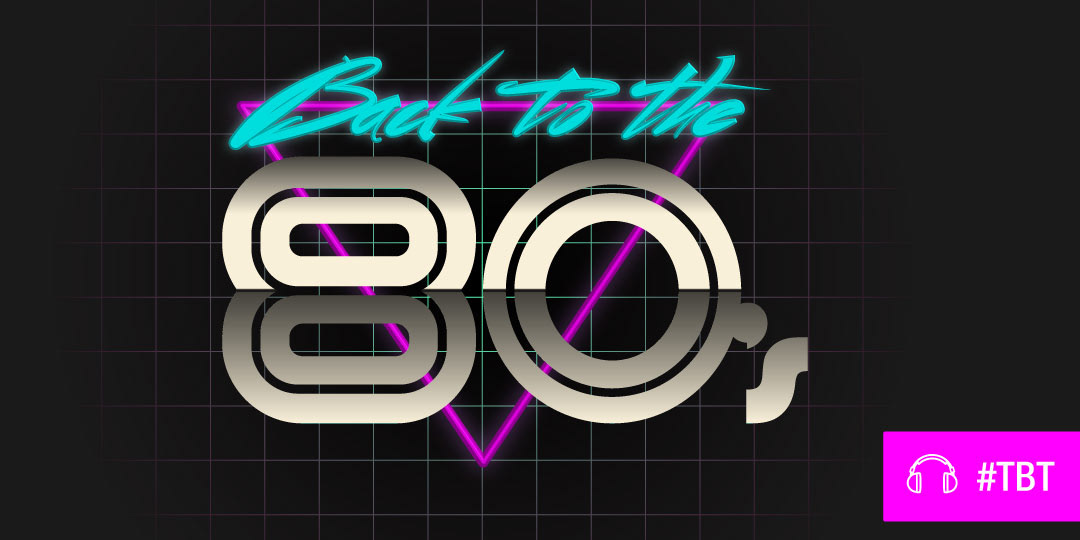 A play on the the popular styles that followed the Saved by the Bell generation.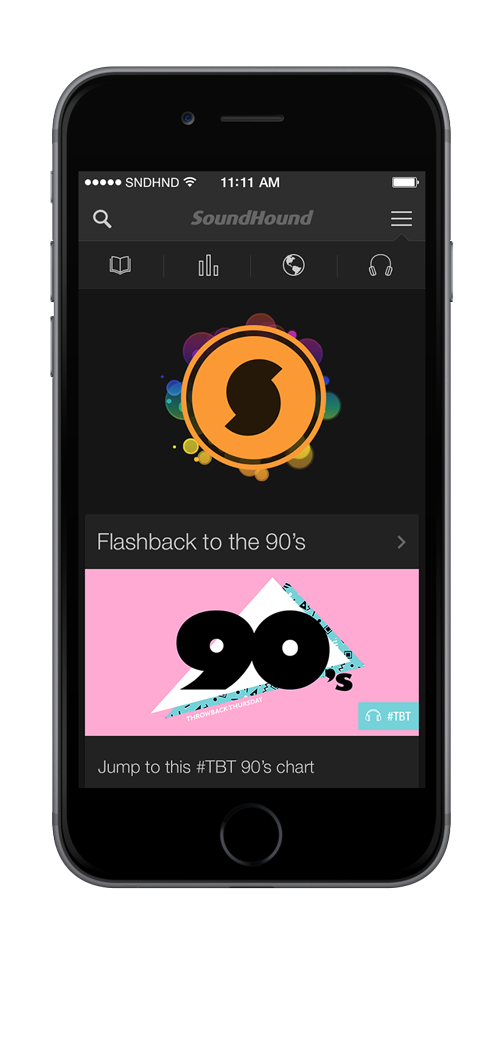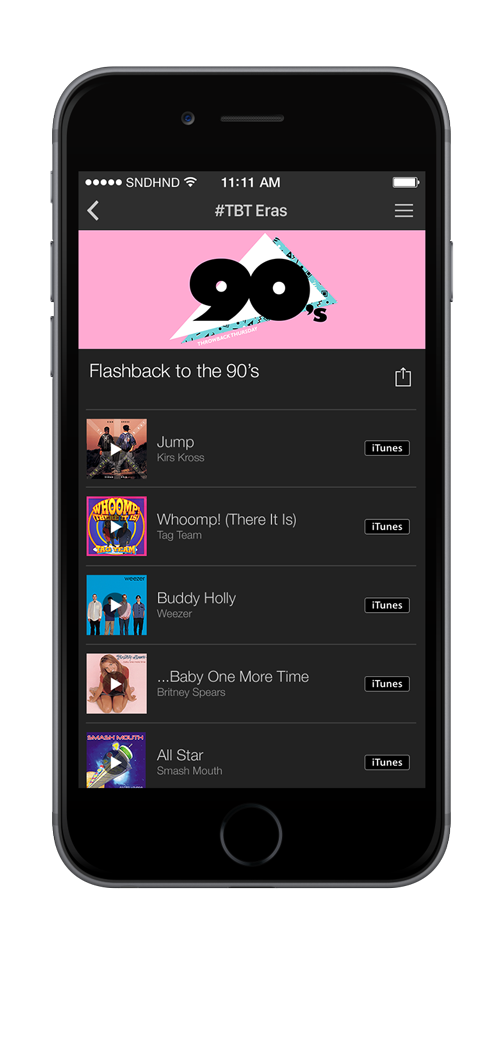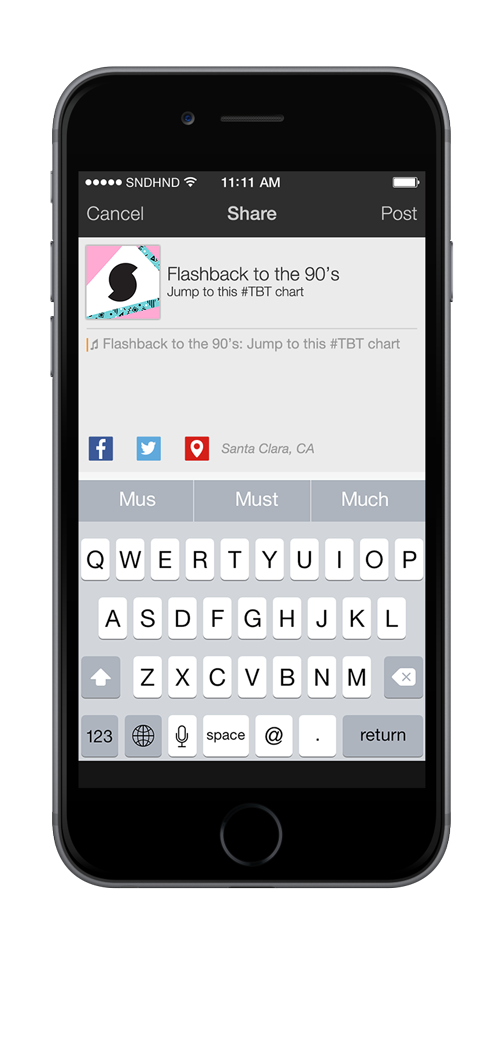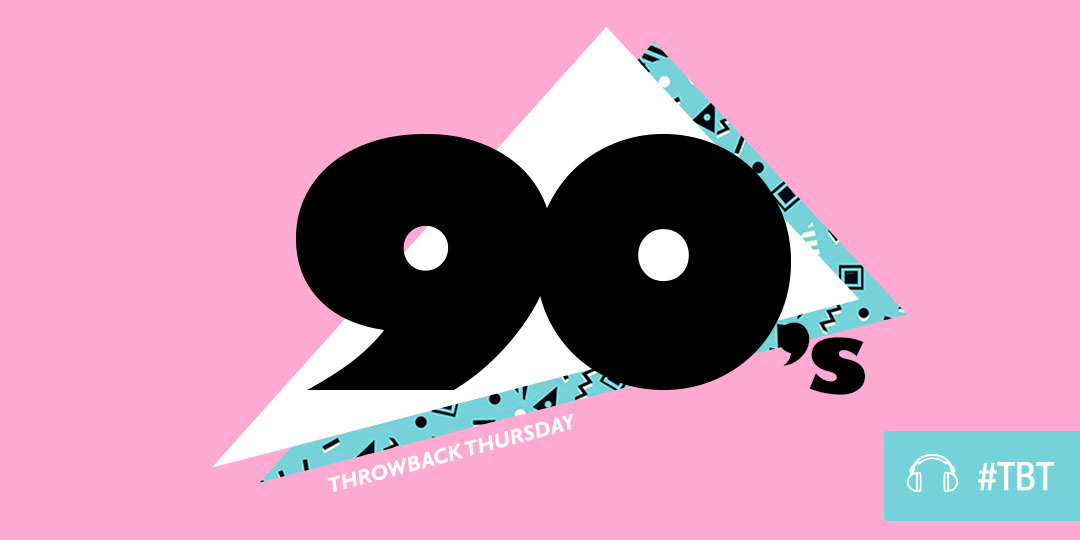 Now That's What I Call the 2000's
Themed around the iconic CD series still running today.