Marketing for the Unforgettable
Tile, Inc. / San Mateo, CA

As the web and email designer on the marketing team at Tile, the best bluetooth tracker on the market, I was responsible for designing seasonal campaigns and creative around product promotions, sales, and brand stories. This particular campaign was themed around St. Patrick's Day and making your own luck by having Tile attached to the important things.

I put together a handful of lock-up options and worked the internal team and a partner design agency to choose a script font appropriate for pairing with Tile's brand font Museo. We arrived at Shelby (with a custom 'L') and together, with a clover graphic I built based on the existing icon library, the art above became the campaign's word-mark. Then, to reference the spring season and lucky holiday without overwhelming with a deeper representation of green, I developed a monotone mint color palette.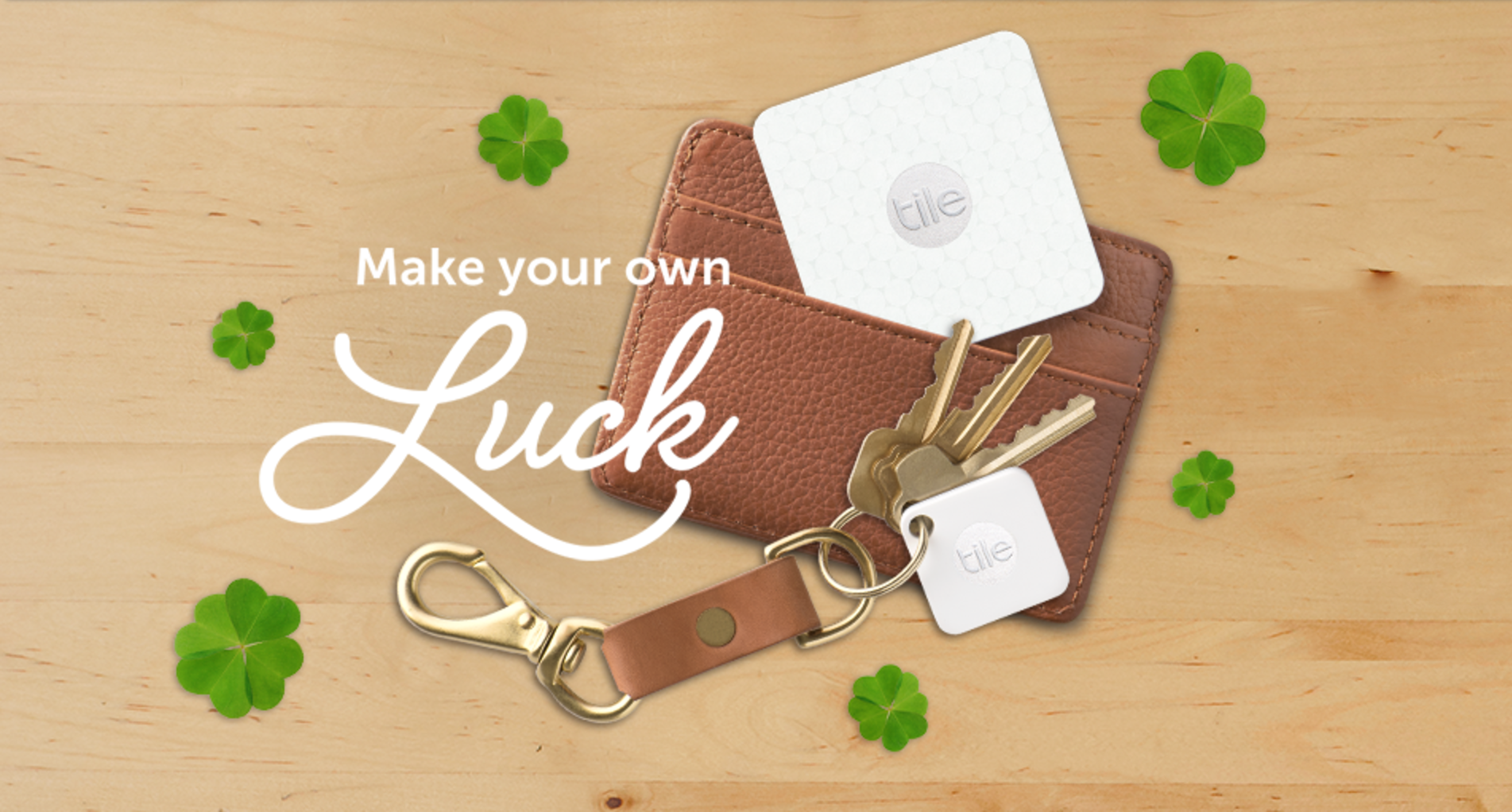 The word-mark and color palette, combined with comps of specific product shots, wood background, and clovers, became the overall campaign theme. 
This theme was then translated into two web pages, promoting the campaign on Tile's home and store pages, six emails sent out over four weeks, and shared with advertising partners to convert into online ads.

In four of the emails, we promoted actual user stories where Tile was the real lucky charm, to drive traffic back to a blog. I gave context to the short blurbs included in the emails by creating a set of illustrations depicting each of the situations. Using notable icons from Tile's existing set, like the 'Community Find' or 'Ring It' icons, and crafted relevant environments to tell a fuller story in the secondary section of these emails.