First Steps
I got the idea from a talented design studio I follow on Dribbble,
Cub Studio
.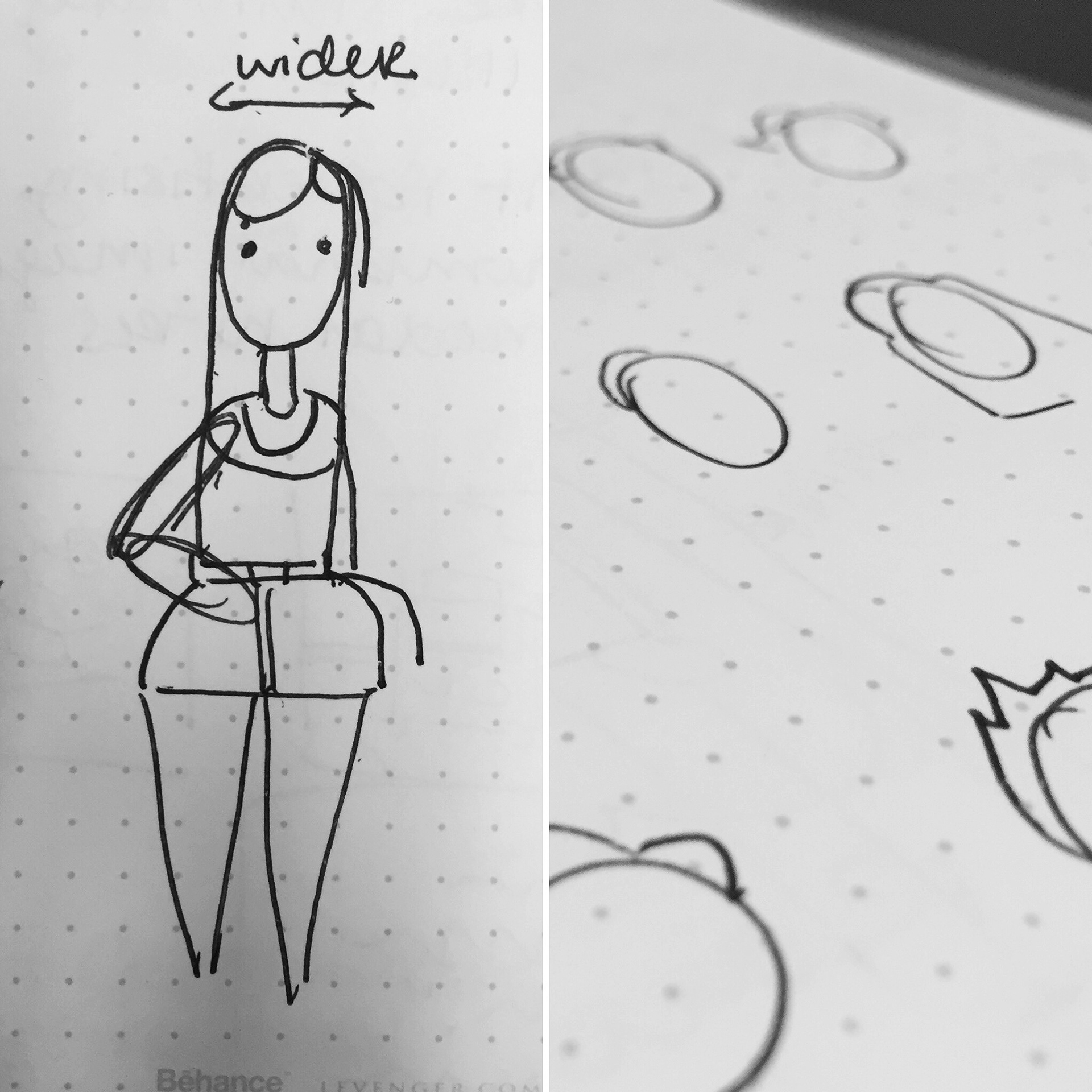 Refinement
As I developed the idea, it became clear that the basis for this style is really representing expression, movement, and depth as simply as possible. I started out mimicing their stylistic features and realized I wanted them to appear happier and more inspired.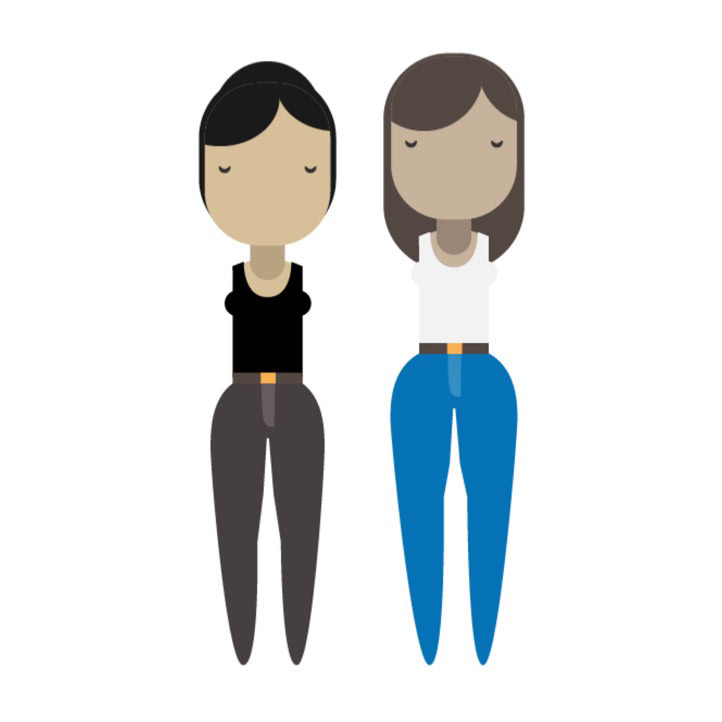 Oh you Fancy, huh?
After the first rendition, I made some changes to the faces, focusing on the eyes, and body distribution to pump up the character. Along with creating a few reference illustrations to the Bay Area, I also pulled in the orange color that was ingrained into SFDW's 0215 identity.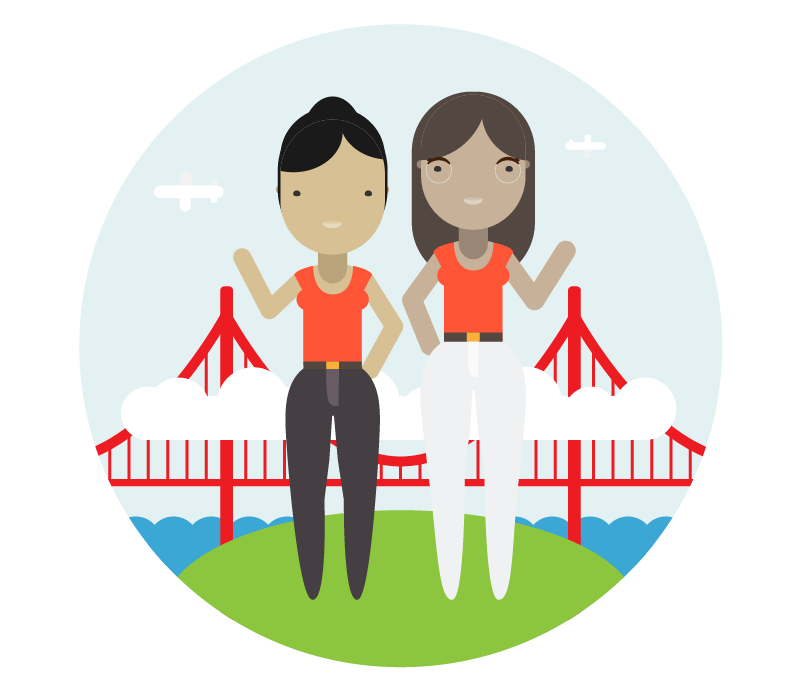 Check it out! Below is a rare shot in which Stella and myself are both smiling at AIGA's SFDW Opening Reception at Pier 27 in San Francisco with the hazy Bay Bridge to Treasure Island showing off in the background.